These are some concepts to explore how Stronger, the Swedish activewear brand, could repurpose their existing footage and images to create engaging content for different channels.
For instagram stories I tried to think about an example of how footage could be reused in a fun and engaging way, maybe in-between campaigns or when there's no specific new release.  
The theme of both stories is "In which jungle do you belong?", which plays with the idea that no matter where you are, Stronger's outfits are gonna work. In that line other content could be produced asking about other topics: cold/hot weather, beach/mountain... This could be used to promote specific collections depending on stocks and selling needs.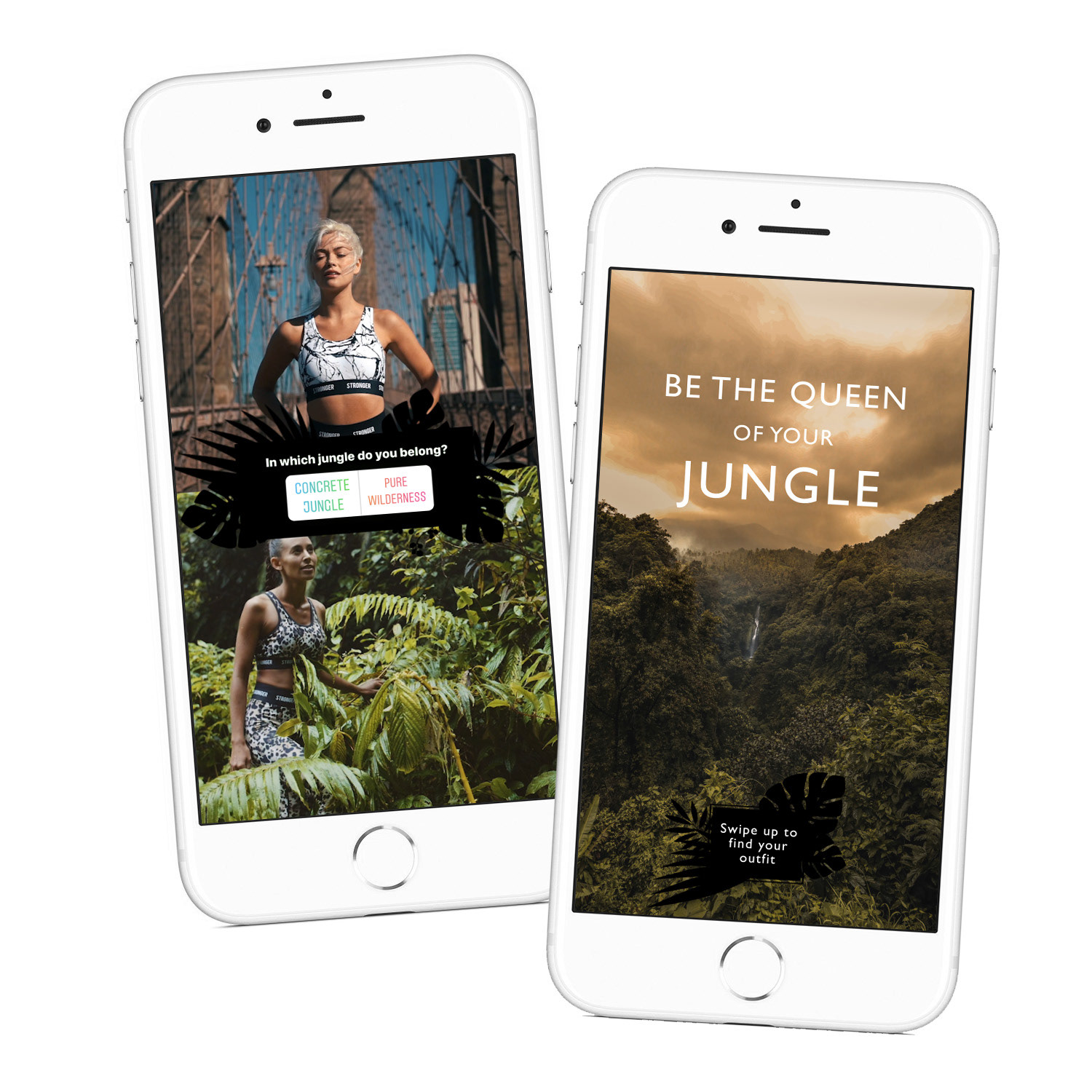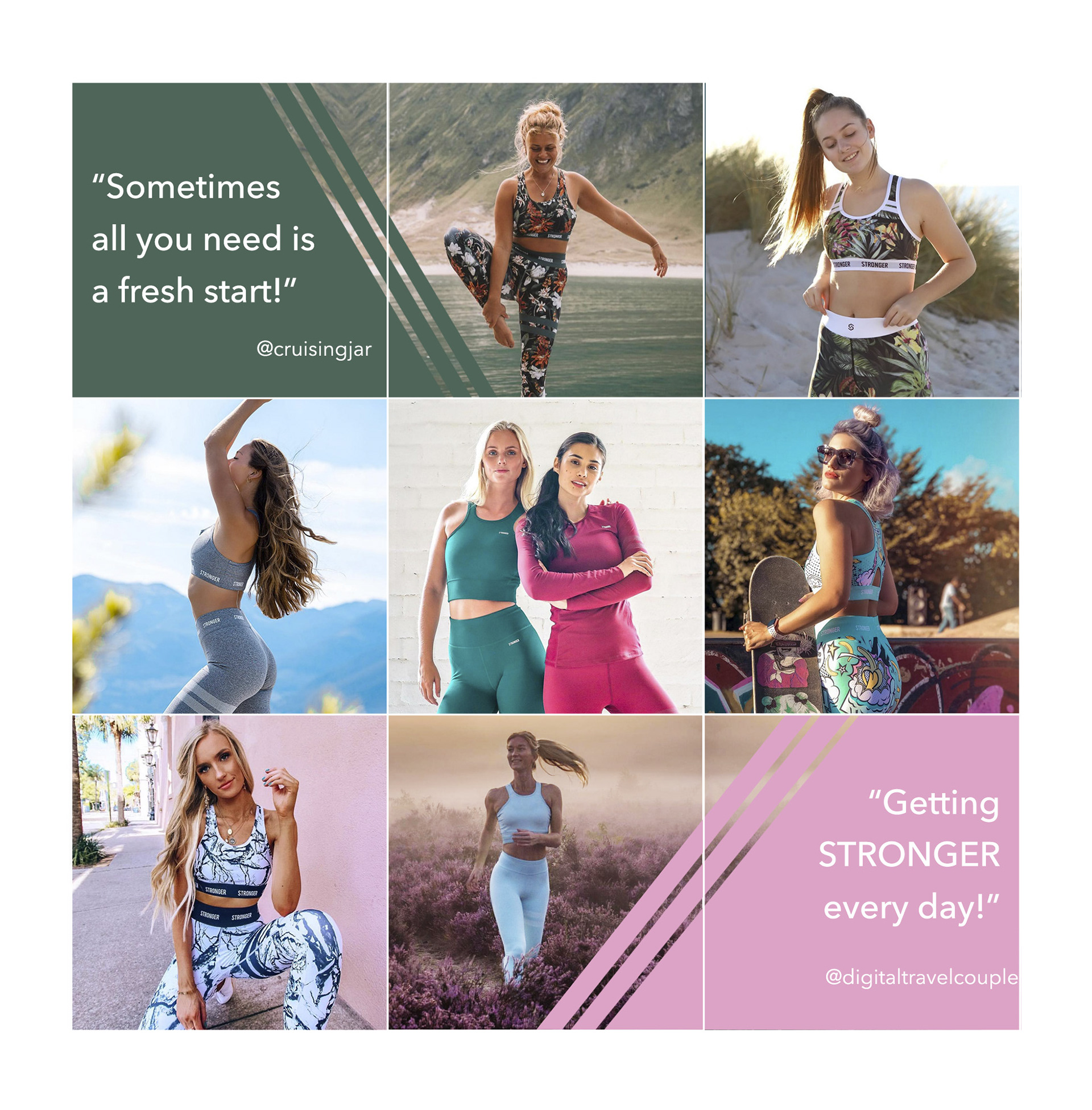 I also created an example of how the feed could look. Stronger really relies on user generated content which I think is a great way to be cost efficient and engage the community. My idea was to take it one step further and quote also some of the inspiring comments that the girls share, together with the pictures. I believe that this is a good way to keep growing the community in a positive, supportive and engaging way. 
Visually I've aimed for a symmetry in the composition and the colors. I used the 2 stripes that are characteristic of the brand to design the areas of color that support the quotes.
For the videos I wanted to find a strong concept, since their goal is to help build the brand and bring awareness to it. The concept is about how
"together we are STRONGER"
. Together as friends, as women and as the community that is behind Stronger's brand. That's why a part from the copy I used footage showing the models together training and having fun which I think really reinforces the message of sisterhood and friendship.
I really believe that creating a sense of community is key for any brand, and specially for a fashion/sports brand, since for many people what they wear is a loud statement of who they are.
I used motions graphics basically to introduce the copy in a dynamic way. I think that's important since most people are not going to listen to the music and it's important to catch their attention very early on the video. As a graphic element I've also used the 2 lines of stronger's signature collections (in line with my concept for the instagram feed). 
You can find the videos in other formats here: