Share your passion is a theme developed to use across Oriflame sales force events and communication during 2020. 
Together with 
Lisette Kenny
, we developed the visual identity for the theme as well as the different assets.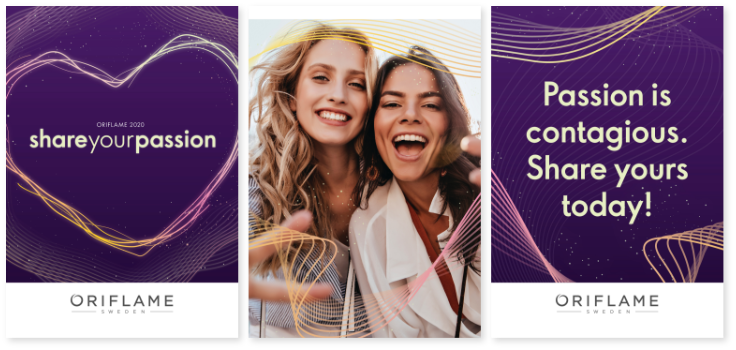 Share your passion is all about your energy, excitement and enthusiasm. When you are passionate about something and you share it with others it will have a positive effect on them. It will make them care and engage in what you have to say.
It's all about how you tell your story. Share your passion is about encouraging everyone to show their positive and energetic attitude. Because excitement is contagious and if you share yours, people will start to mimic your attitude and behaviour.
Visual direction - The ripple effect
The ripple effect concept visualises the core idea: that passion is contagious. It's organic in its flow, never static and fixed.
It sometimes moves rapidly and sometimes it comes in large, smooth waves. No matter how it moves it will affect everything in its path.
To develop the visual identifier we created a series of explorations around the ripple concept. During those explorations the colour palette ended up shifting towards a warmer one.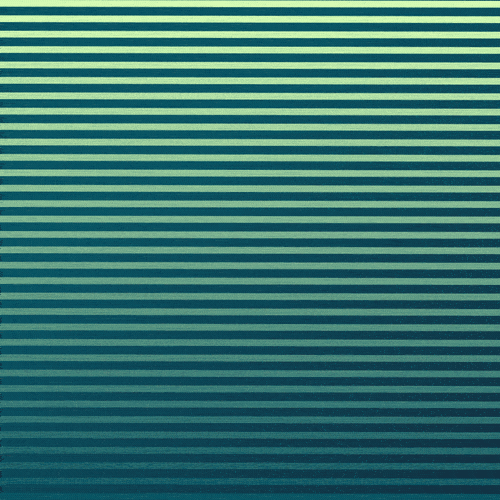 After some explorations of the ripple concept we developed the final visual identifier.
Because music had an important role in 2020's annual theme, we wanted to created a graphic identity that would be connected to it. It needed to be dynamic and playful, both in static and moving implementations and be flexible enough so that the different branches of the company could use it as they needed for they local events and campaigns.
We provided the regional branches with the visual identifier and supporting elements (extra graphics, lifestyle images, colour palette...) that could be used online and on different materials for the conferences (posters, bags, t-shirts, video backgrounds, photo walls, etc).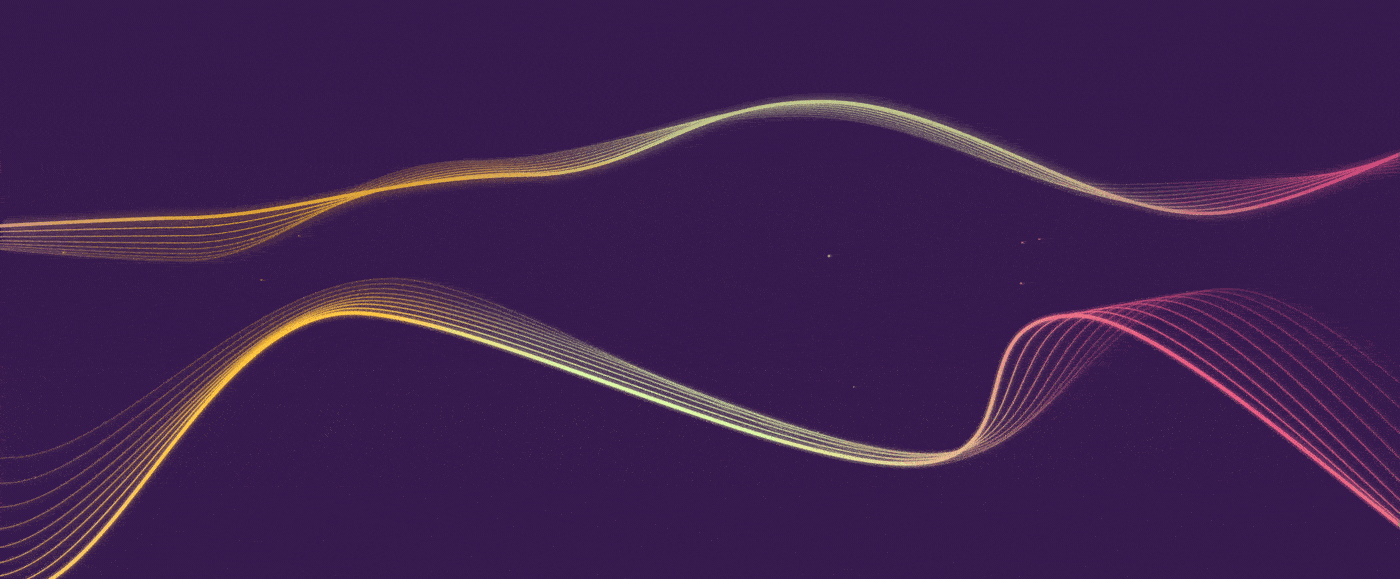 For this year's theme, Oriflame created a song in collaboration with SVEA, a young and upcoming Swedish artist that channels the energy and passion of the campaign. 
To promote the launch of the song, we created a music video using the elements of the visual identifier to convey this feeling of passion and excitement as something that grows and spreads if you share it with the world.